The Brotherhood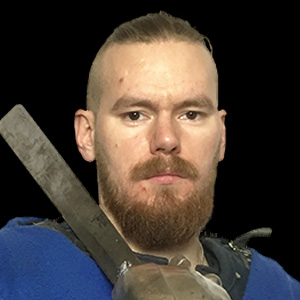 Captain | Christian Madsen
Battle of the Nations 2017 | 16th place
Battle of the Nations 2018 | 9th place
Wintercup 2018 | 3rd place
Copenhagen Medieval Open | 1st place
Hilltop Kings | 1st place
Berlpesch Cup | 3rd Place
Buhurt League  |  9th place
The Brotherhood is the strongest HMB team in Denmark, that comprises fighters from Denmark and Germany. Since its very beginning the club of Brotherhood grew up to the largest HMB community in Denmark. The secret of such success is mainly the sense of friendship and camaraderie within the Club. While the Club accepts everyone, there is a core of dedicated members who take the HMB sport very seriously. Though divided throughout the country, they have managed to gather a strong and dedicated team, that aims to be one of the best HMB teams in the World. There is a healthy competition inside the club, and everyone is encouraged to work their way to the top.
The Brotherhood struggled for a long time to develop its international experience. For many years they focused the sport in Denmark, and hosted tournaments. But in 2017 an influx of dedicated fighters strengthened the Brotherhood, and serious work towards becoming a strong international team began. They delivered a very strong performance at Battle of the Nations in 2018. Which showed that their team had a lot of potential.
For The Brotherhood the 2018 was about warming up and getting additional experience, while 2019 is going to be the true test of strength and dedication.