KS Rycerz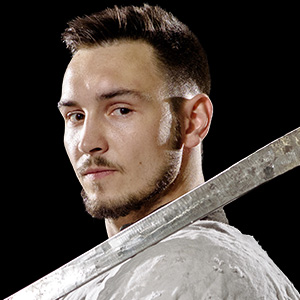 Country: Poland
Club: KS Rycerz
The year of foundation: 2010
Buhurt League ranking of the season 2019: 8
Points: 321
CFW (% of won fights): 72 %
Team squad for Buhurt Prime 2020:
1 Artur Patalas (C)
2 Krzysztof Olczak
3 Aleksander Blausz
4 Robert Derus
5 Witold kwiatosinski
6 Mikołaj Kępa
7 Mateusz Wasiak
8 Jakub Trybała
We would like to introduce you to the best Bohurt team in Poland. For the last two years, they have been the unsurpassed champions in the Polish Bohurt League (PLWR). This team is the oldest and biggest team in Poland and each fighter has been chosen to represent their nation internationally, particularly as a member of National Team of Poland on the World Historical Medieval Battle Championship "Battle of the Nations" (RKP). The team has always in the top 10 of the Bohurt League and also came in third place in the final ranking for eastern Europe. The name of this team is KS Rycerz(Sport Club Knight in English).
The unique brotherhood atmosphere attracts new recruits to this team from all over the country (not only lumberjacks from the forest's interior, as our opponents suppose). They have a very recognisable battle cry: Where are you homies? Here we are homie! (PL:. Jesteście ziomeczki? Jesteśmy ziomeczku!), and an even more remarkable battle dance alluding to: Skibidi dance. But beware of this team. Many KSR adversaries have been known to have nightmares after fighting against us. They scream at night and repeat over and over again: "please don't beat me homies". The rest of them shudder with fear when they hear popular "Skibidi" song on the radio. Trust us, you wouldn't like to meet any polish homie on the battlefield.