ESPRESSO® italiano for HMB
ESPRESSO® italiano is a young, dynamic brand born in Naples – where coffee is a ritual – from a long history of passion and tradition, which has been constantly marked over the years by the intense aroma of coffee. It is for this reason they select only excellent beans from the best crops; those which promise the intensity and aroma required to make ESPRESSO® italiano. A coffee that reaches their customers, while preserving a full and intense flavor, and all its aroma.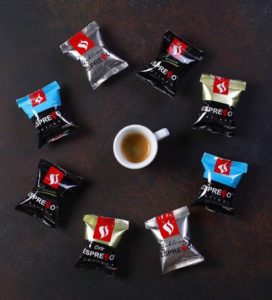 Espresso is a love at first sight for most coffeelovers. drinking Espresso makes them feel alive and strong. Just like HMB fighters on the list. That's why the cooperation of Buhurt Prime and coffee ESPRESSO® looks completely natural.