Bear Paw
Club of Historical Reenactment «Bern», Russian Federation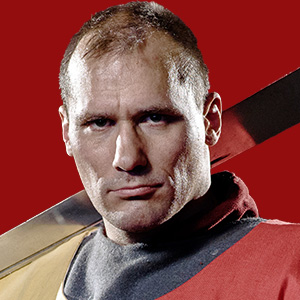 Captain | Vitaliy Grizlov
Country: Russia
Club: Bern
The year of foundation: 2010
Buhurt League ranking of the season 2019: 1
Points: 516
CFW (% of won fights): 96 %
Team squad for Buhurt Prime 2020:
1- Vitalii Gryzlov (C)
2 – Alexander Nikitin
3 – Sergei Kuritsyn
4 – Aleksei Kamenev
5 – Mikhail Kolpashchikov
6 – Artem Goryunov
7 – Alexandr Makoldin
8 – Ivan Dukuchaev
One of the strongest teams in the world, multiple world champions and prize-winners of international historical medieval battle competitions! Genuine fortitude of legendary Russian warriors and true strength of a bear grip coupled with honor, fairness and deep respect for the opponents – these are the distinguishing features of the magnificent "Bear Paw."
These fighters proudly represent their Club of Historical Reenactment «Bern», Russian Federation. Reenacting region and era of the Club – Switzerland (Central Europe) 14-15 centuries. The solid composition of the team «Bear Paw» was formed in 2010. From the very beginning of its existence, the team has been actively participating in numerous HMB tournaments and championships around the World. Notable mentions are the Battle of the Nations (multiple world champions in 5×5 and 21×21 categories), Dynamo Cup (champions in 5×5 and 12×12 categories), Kening Striid Buhurt Masters, Tambach Championship, Biel Tournament, Tournoi des Flandres.