Bear Paw
Club of Historical Reenactment «Bern», Russian Federation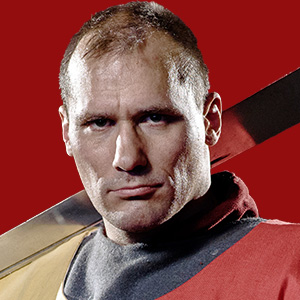 Captain | Vitaliy Grizlov
Battle of the Nations | Multiple world champions in 5×5 and 21×21 categories
Dynamo Cup | Champions in 5×5 and 12×12 categories
Copa First Class (Buenos Aires – Argentina) |  Champions
Tournoi du Faucon Noir (Montbazon – France)  |  Champions
Tournoi de la Citadelle (Carcassonne – France)  |  Champions
Tournament of The White Horse (Horsens – Denmark)  |  Champions
One of the strongest teams in the world, multiple world champions and prize-winners of international historical medieval battle competitions! Genuine fortitude of legendary Russian warriors and true strength of a bear grip coupled with honor, fairness and deep respect for the opponents – these are the distinguishing features of the magnificent "Bear Paw."
These fighters proudly represent their Club of Historical Reenactment «Bern», Russian Federation. Reenacting region and era of the Club – Switzerland (Central Europe) 14-15 centuries. The solid composition of the team «Bear Paw» was formed in 2011. From the very beginning of its existence the team has been actively participating in numerous HMB tournaments and championships around the World. 
At the moment, Bear Paw is ranked first in the Buhurt League ranking of Eastern Europe conference and third place in the overall Buhurt League ranking, having no losses at all so far.